How i painted my leather jackets!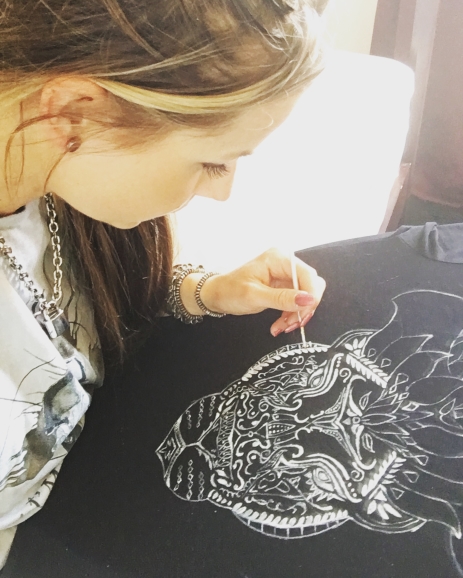 First i did a scetch on paper. after i finished it i took a clear and soft plastic part and scetch it on.
I cut out parts of the scetch to place it on the jacket so i could paint the big parts by a mall. The paint i use is special Leather paint. you can by it in a retail store.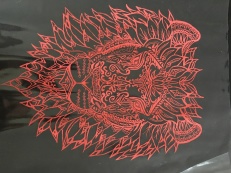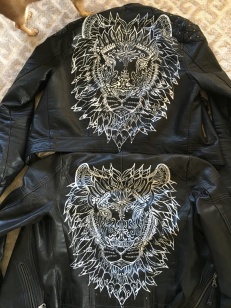 Do your own design on clothes!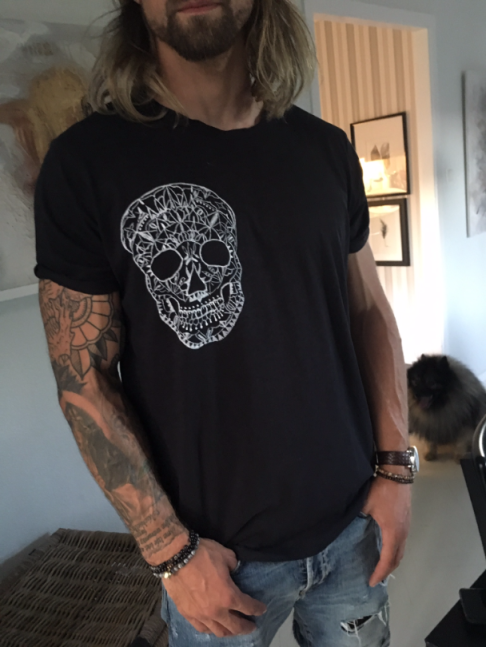 Find a old and boring T shirt and do your own design! Very simple and fun!
Use textile colors, there is also a special textile pen to make it even easier!