My Royal Enfield Interceptor 650 build
Im inspired by the older looking motorcycles, i like rough look and i love things that have a history. I also love that almost everything on older are handmade, i think that we today on new motorcycles somtimes think to much inside our little box and thinking that parts and details must go trought a machine to be made. Im going to try to made some parts by hand.

Patterns and small details are really important for me, it is in the smallest details where the "soul" of the build is. Builders that spending a lot of time on the smallest things really inspires me.

I love seeing things in a different way. Re-use and give new purposes.
I want people to get to know me trought the build. Like the clothes im wearing. My style and no one have exacly the same clouset like i do. Im going to work hard for this motorcycle to be my style.

Whats my style?

I want to transform this Interceptor 650 into a caferacer, and give it a rougher look. Can´t tell you everything about it because this is a competition so:)

Im going to change parts like lights and indicators to smaller ones.

When it comes to motorcycles im not very much into colors i like black, i also like clean metal, and used looking metal. Sometimes i like rusty and sometimes not:)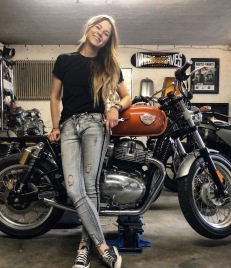 »I have always loved to create things. I like playing around with ideas and seeing how I can adapt things I've seen. That's the cool thing about customizing – you can build a motorcycle just the way you really want it.«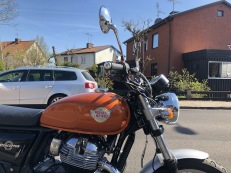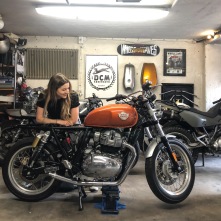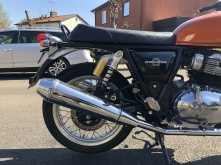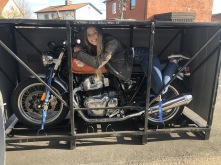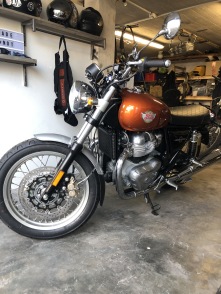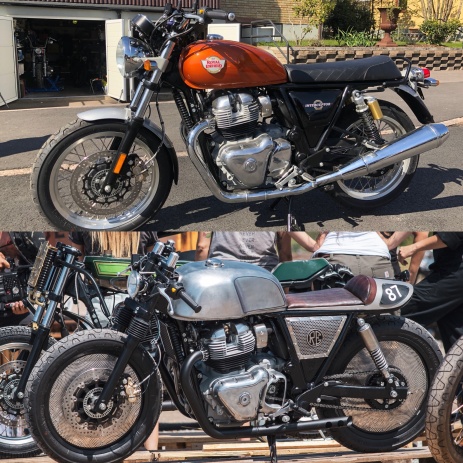 The Continental GT gastank on the Interceptor.
The reason that i choose to put a continental GT gastank on the interceptor is because we didnt get to choose which model of the Royal Enfield twins we wanted to customize.
Because im going to build a Caferacer i think that the continental gt gastank was a great tank that would fit my build perfect. thats the reason i Have a Continental GT gastank on a Interceptor.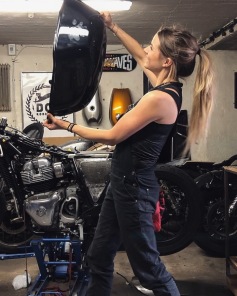 I desided to cut a big hole in the chain cover. Just becuase i think it looked cool:)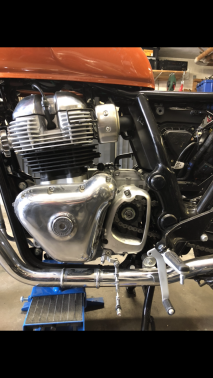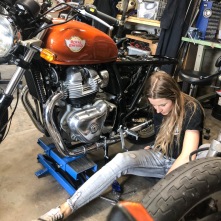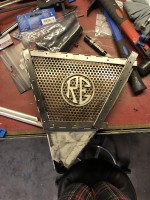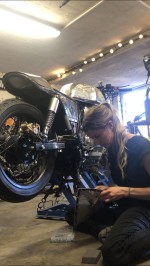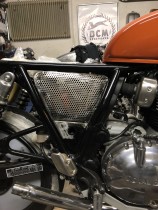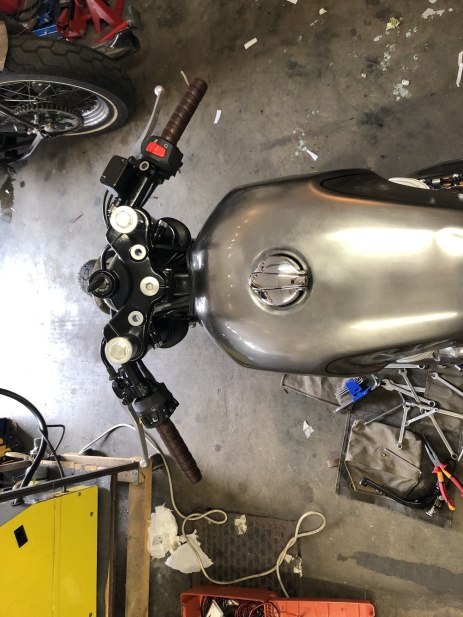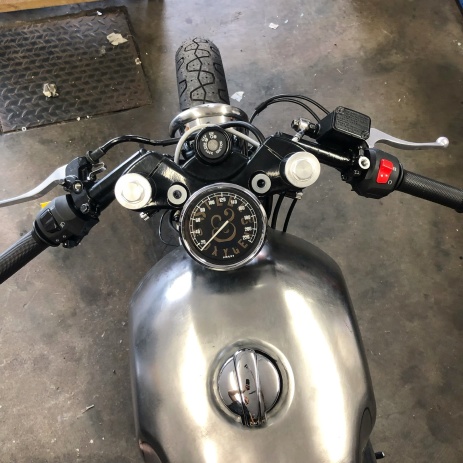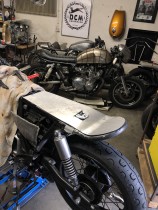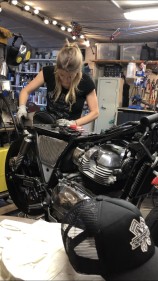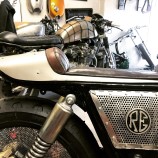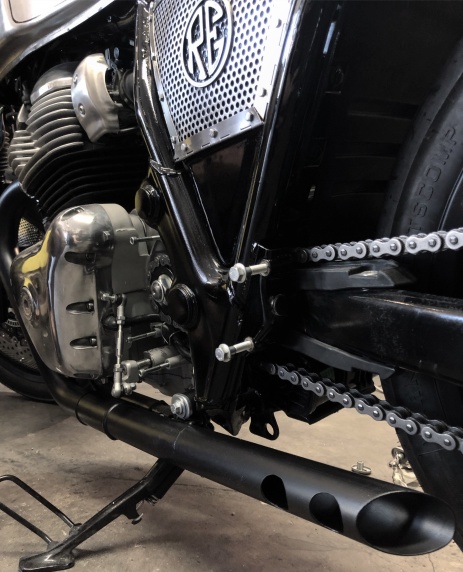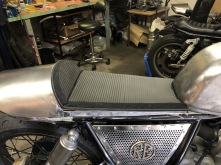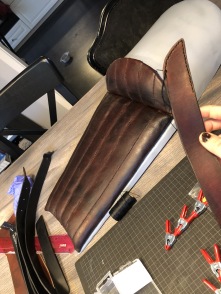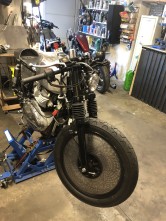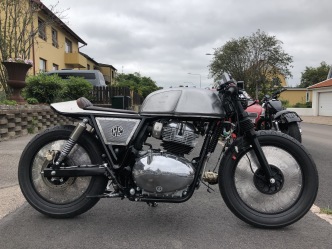 Headlight holder/fork cover