Petrolettes Wrench off by Royal Enfield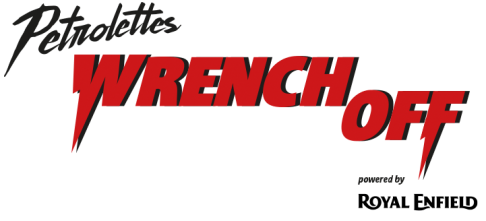 PETROLETTES WRENCH OFF is a freestyle customizing competition, created to showcase female wrenching skills from all over Europe. The mission is to highlight the work of female mechanics in the motorcycle industry, to raise awareness for women's contribution to motorcycle culture and to connect and inspire female riders.
PETROLETTES WRENCH OFF celebrates skills, community spirit and the love of two wheels.
THE CHALLENGE
Four teams will each receive a brand new ROYAL ENFIELD TWIN 650 and be tasked with creating an individual build which embodies their particular expertise and style.
The clock is ticking! The teams only have until the end of the August to finish their work. The blood, sweat, and tears of the raw process will be documented by PETROLETTES.
Works-in-progress will be presented at PETROLETTES 2019, and the completed builds will be finally revealed at GLEMSECK101, where they will be put to the test in the sprint races. The WRENCH OFF motorcycles will also be exhibited at more events and festivals across Europe.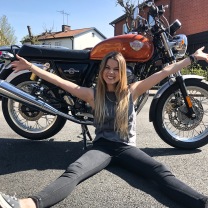 Klick in "My Build" and you´ll see what a Royal Enfield Interceptor 650 a la Ida looks like!!

4 TEAMS
4 NATIONS
4 BIKES
1 GOAL
TO BUILD THE HOTTEST
MOTORCYCLE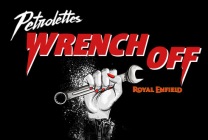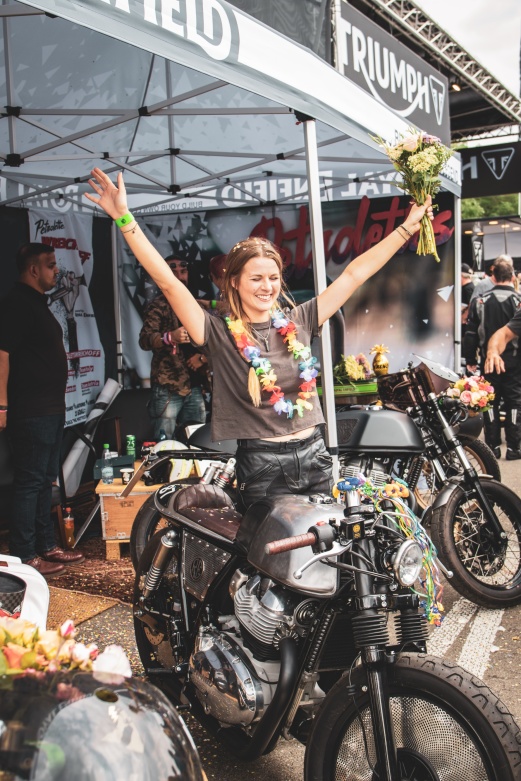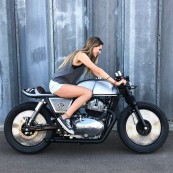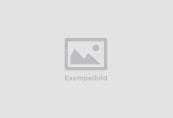 Read more about the build under "My Build"